Email Lewis to arrange your visit

RECENT EVENT FEED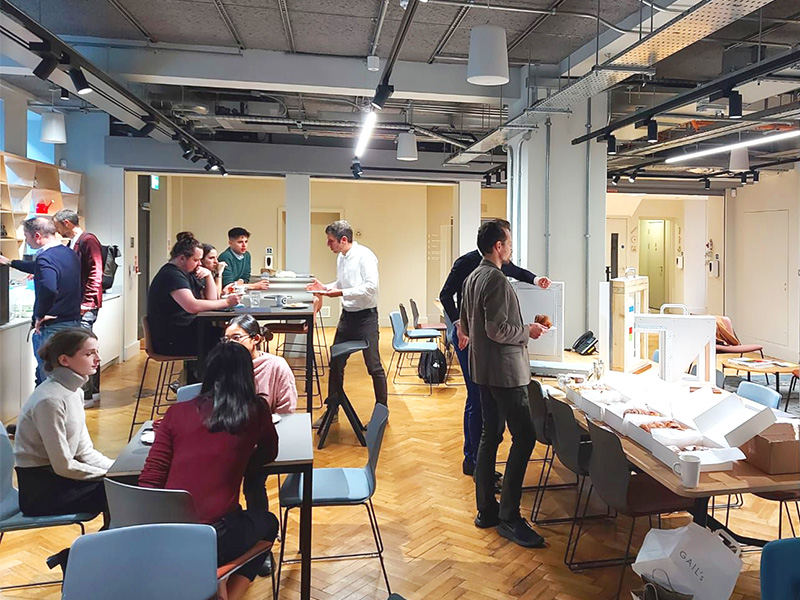 Excellent session this morning at Broadway Malyan, London office! Thank you for hosting Joe Witchell, Muskan Kheria & Amy Blencoe! Excellent to meet and collaborate with the wider team. Our Informal show & tell breakfast sessions are being very well received, an excellent effective and efficient way of staying informed and up to date with new products, innovations, regulations and market changes.
Thanks for having us!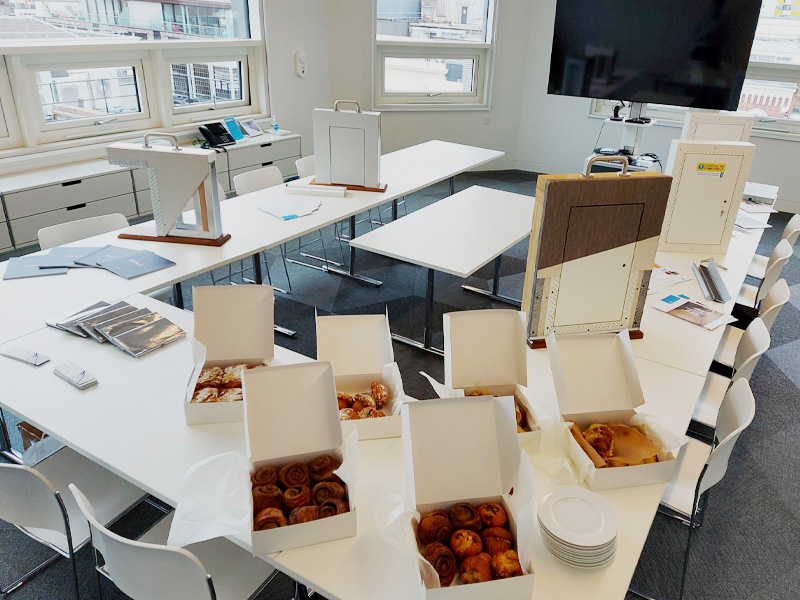 To briefly meet and greet 50+ architects this morning was fantastic. Great to be working on a large number of schemes with AHMM. And the GAIL's Bakery freshly baked this morning and still warm suited the session perfectly! These type of sessions don't negate the need for informative and relevant CPDs but they are certainly a more efficient and effective way to stay informed.
Please make contact if any other practices feel this would be of benefit to your teams. lewis.edwards@selo-uk.com
---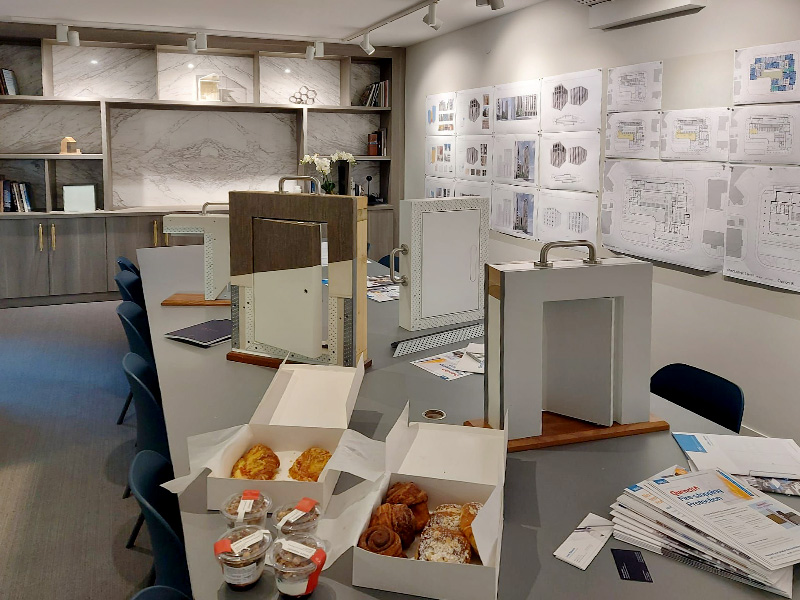 Great to be at Jo Cowen Architects this morning, thanks for having us Jon Humphreys! Amazing way to #feel the #difference Very often small innovative touches make a big difference! Brilliant to discuss various schemes with you and show to the team what's new and changed within our range.
Informal come and go breakfast sessions
A great way to meet, discuss, share knowledge and collaborate in a time-efficient and effective way! Book yours today lewis.edwards@selo-uk.com
#learningontherun #collaboration #sharingknowledge #design #concealedframedoorsolutions #firestopping #simplifyingcomplexandbespokedesign
---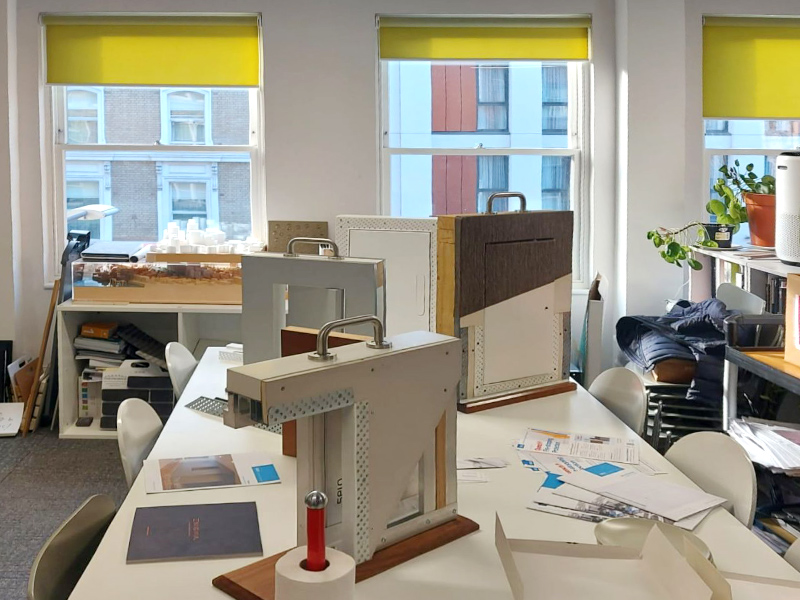 Great session with GRID architects! Thank you Emily Lang for hosting. Excellent to meet and collaborate with the wider team. Breakfast mornings are an excellent opportunity for architects to physically see and touch the doors that they are specifying and detailing up for real. It also gives them a chance to ask any technical questions they may have related to current projects.

Any architects interested in our informal show and tel breakfast mornings drop lewis.edwards@selo-uk.com a line.
Nothing like keeping informed with our latest and greatest innovations whilst tucking into a muffin!
#architects #breakfastmorning #innovation #selo
---