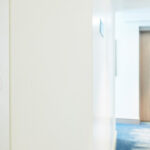 Cost Effective
E30Sa Metal Riser Doors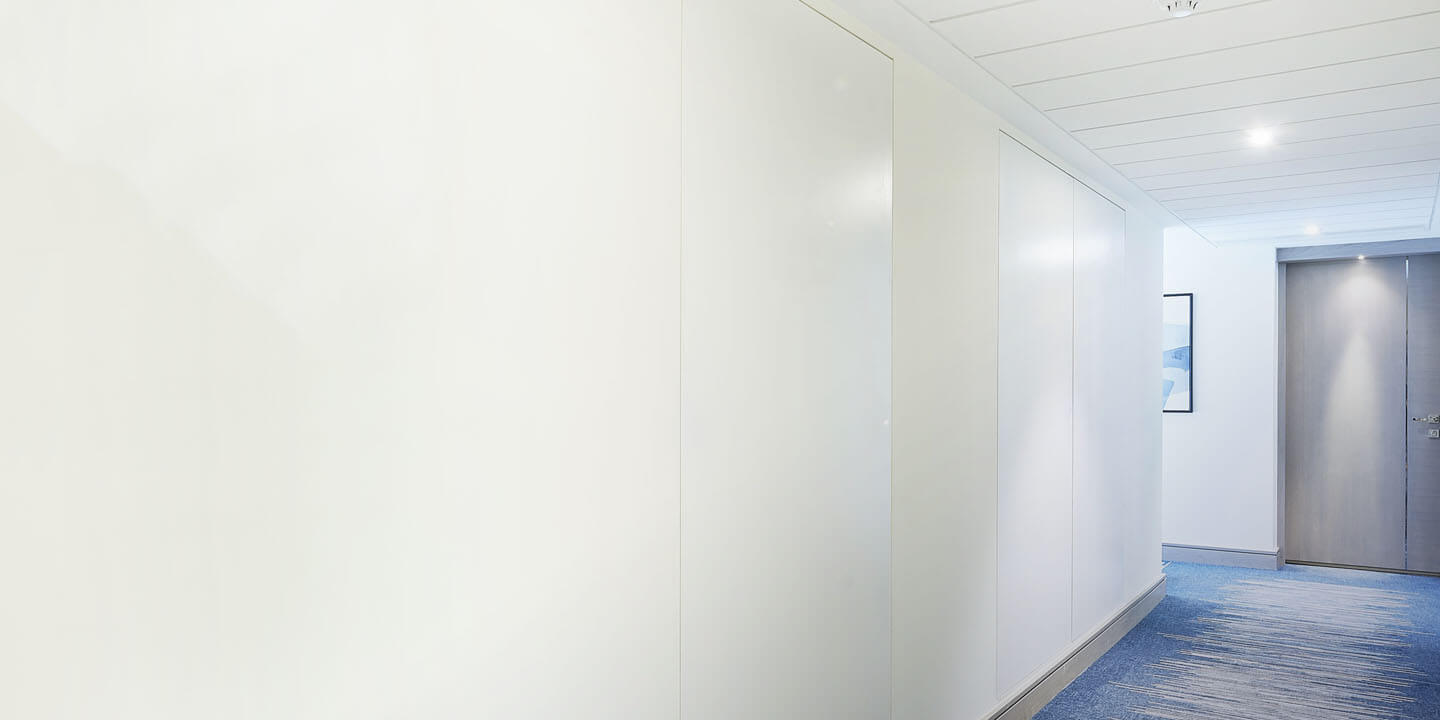 Cost Effective
E30Sa Metal Riser Doors
28dB Acoustic Attenuation (Single)

32dB Acoustic Attenuation (Double)

Bi-directionally Fire Tested

E30Sa Fire Rated

Smoke Seals As Standard
Rida
Stay compliant! No more warping or twisting timber doors.
Constructed using non-combustible materials; reducing the risk of uncompliant installations, achieving FD30 fire resistance and improving building safety.
Rida Overview
The perfect replacement for short-lived timber doors that warp and bow, is a strong and reliable metal riser door. Now you can purchase a metal budget riser door within the same price range as a timber riser door! Rida – The concealed riser door offers acoustic attenuation (28dB Single / 32dB Double) and are fire-rated up to 30 minutes.
The pre-hung, pre-finished, steel doorset is constructed using non-combustible materials, designed for easy installation with the option for factory-fitted fire stopping which improves building safety.
Rida Standard Sizes
Available in standard sizing, this fire-rated metal riser door is an affordable choice for high-volume applications
that require reliable, compliant and safe riser doors.  We hold stock in a range of common sizes but bespoke sizing is also available – Get in touch for more information.
Single
Left or Right Handed
---
Leaf Size 1900mm x 500mm
S/O 1922mm x 523mm

SEL-PRT-14000-1 (LH)
SEL-PRT-14000-3 (RH)
Email Enquiry
Single Wide
Left or Right Handed
---
Leaf Size 1900mm x 750mm
S/O 1922mm x 773mm

SEL-PRT-14000-2 (LH)
SEL-PRT-14000-4 (RH)
Email Enquiry
Double
Right Hand Active
---
Leaf Size 1900mm x 1000mm/1500mm (Wide)
S/O 1922mm x 1023mm/1523mm (Wide)

SEL-PRT-14001-1
SEL-PRT-14001-2 (Wide)
Email Enquiry
Rida System
Rida cost-effective, concealed riser door is a complete, fire-tested door set system. Once installed, Rida can be plastered or tape and jointed up to the integral stop-beads, creating a perfectly flush profile with the wall. As a pre-assembled door set, installation is less dependent on skilled labour. The Rida metal riser door set can be fitted faster, easier and more accurately than traditional timber doors, reducing the risk of snags from poor workmanship.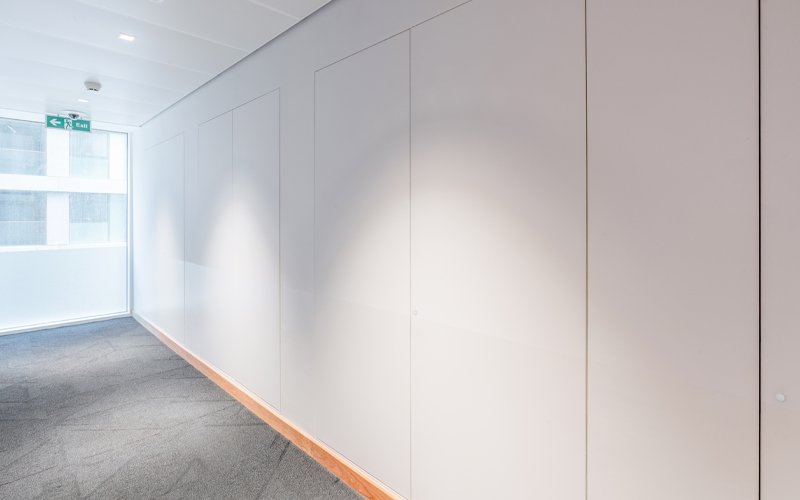 No more warping timber doors!
Reliable metal riser doors
---
Timber doors twist and warp in differing climatic conditions causing them to become non-compliant. The Rida riser doorset is constructed from metal, making it your perfect compliant solution. The metal concealed doors require little to no maintenance removing the headaches of remedial works associated with timber doors
Factory assembled
For guaranteed quality control
---
A faster, easier and more accurate installation than traditional timber doors as a result of the pre-assembled Rida metal doorset. The 'dead-matt' finish is designed to be painted with wall emulsion. No masking or special paints.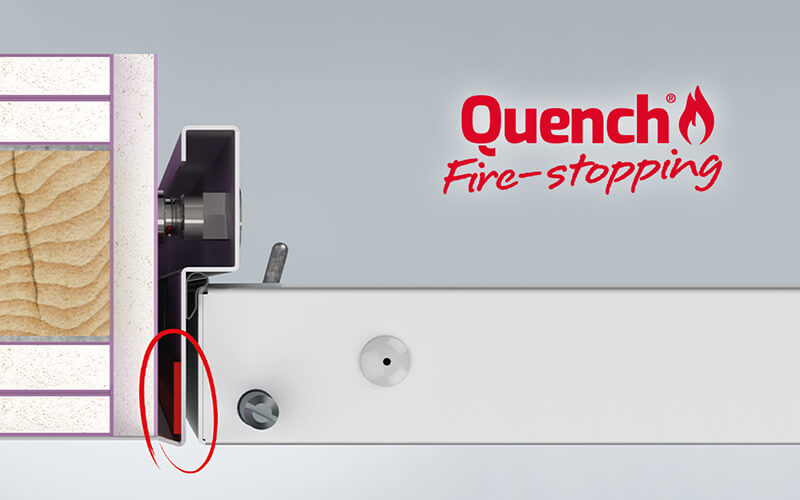 Quench® Fire-stopping system
The new standard for fire protection
---
Rida is compatible with the Quench® fire-stopping material. If specified, the intumescent strip can be pre-fitted into the riser door frame for a faster, safer installation. This removes the potential fall risk and hazardous working environments when traditionally fire stopping with intumescent mastic. It also assists in mitigating risk from an installation perspective, giving assurance to both contractors and building control.
View Quench