Despite an increase in women studying and practising architecture in recent years, architecture remains a male-dominated industry. Indeed, while 44% of architecture students in the UK are female, just 12% are partners in firms. While they remain under-represented at the highest levels, women have contributed greatly to the history of architecture, through design, writing and education. In our latest article, we take a look at five of the most pioneering female architects in history.
Marion Mahony Griffin (1871 – 1961)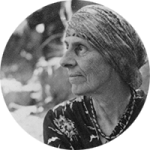 Marion Mahony Griffin gained her architecture degree from the Massachusetts Institute of Technology (M.I.T.) in 1894 and became one of the first licensed female architects in America the following year.
Griffin was particularly skilled in the practice of architectural drawings, and it was this talent which brought her to the attention of Frank Lloyd Wright. Wright hired Griffin as his first employee in 1895, and the two went on to enjoy an immensely fruitful partnership, with Griffin's signature style helping to bring Wright's concepts to life. Along with Wright, Griffin was one of the original members of the Prairie School, and also helped to design plans for the (former) capital city of Australia, Canberra. Architectural critic Reyner Banham described Griffin as "America's (and perhaps the world's) first woman architect who needed no apology in a world of men."
Julia Morgan (1872 - 1957)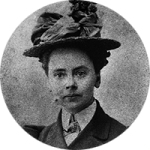 After graduating with a degree in civil engineering from University of California at Berkeley, Julia Morgan set sail for Paris in 1896 to study architecture at the Ecole des Beaux-Arts. On her arrival, Julia was refused admission on the grounds of her gender, and had to wait two years before she became the first woman to receive a certificate in architecture from the Ecole des Beaux-Arts.
Morgan went on to become one of the most in-demand architects of her generation, designing over 700 buildings over the course of her career. Today she is best known for her work under the patronage of extravagant newspaper magnate William Randolph Hearst, including supervising the construction of Hearst Castle.
Jane Drew (1911 – 1996)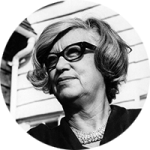 Jane Drew was an English architect with an international reach. She graduated from the Architectural Association, which was the only architecture school that would teach women at the time, in 1929, with no great prospect of a career which was the exclusive domain of men. To address this imbalance, she started an architectural practice of her own after the Second World War, with the intention of solely employing fellow women. Drew was a fierce advocate of Modernism, and her career took her across the globe, from India to West Africa. She was also first female full Professor at Harvard University and Massachusetts Institute of Technology.
In 1997 the Jane Drew Prize was established by the Architects' Journal to promote 'innovation, diversity and inclusiveness in architecture'.
Denise Scott Brown - 3 October 1931 - Present (age 86)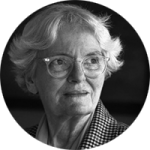 Denise Scott Brown is one of America's most famous living architects, known for her groundbreaking innovation and cutting-edge theories, forged in collaboration with her husband, Robert Venturi, with whom she founded the firm Venturi, Scott Brown and Associates.
Both Scott Brown and Venturi were pioneers of the postmodern movement, collaborating on the seminal text Learning from Las Vegas. In 1991, Robert Venturi was controversially the Pritzker Prize, considered as the highest honour in architecture. This was perceived by many as a snub to his long-time collaborator, Denise Scott Brown, and an (unsuccessful) campaign was later started to redress what some perceived to be industry sexism.
Zaha Hadid (1950 – 2016)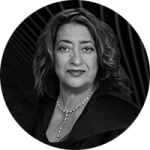 Last, but by no means least, the late Zaha Hadid was perhaps the most famous architect in the world before her death in March 2016. After studying mathematics at the American University in Beirut, Zaha moved to London in 1972 to study to study architecture at the London Architectural Association.
After establishing her own architectural practice in 1979, she began to carve out a reputation for herself as a bold new architectural theorist. However, it was her buildings, such as the Heydar Aliyev Cultural Center in Baku, which established her as an architect of genius, able to create designs which defied belief not to mention gravity. Her creations were more than buildings and became transformative works of art in themselves.
Inspiring Design
Zaha Hadid said of her approach to architecture, that "I don't think you can teach architecture, you can only inspire people" and that is something that we at Selo strive to do. We like to inspire design and help to make peoples' lives easier through innovation and simplicity. We'd love to hear from you if you've got a design project coming up. Simply get in touch with us to discuss your next project.