Out of all the many new, continued, and reintroduced interior design trends we'll be seeing this year, we've picked 7 of our favourites to give you some interior design inspiration.
*please note these are in no particular order
1. Raw & Natural Materials
The desire to be more nature inclusive in our interiors has led to an increase in the use of natural materials such as bamboo, rattan, cork, wood, linen etc. These materials can bring so many benefits and there's always something to suit every style. They can create texture, personality, and warmth, not to mention their sustainability and durability!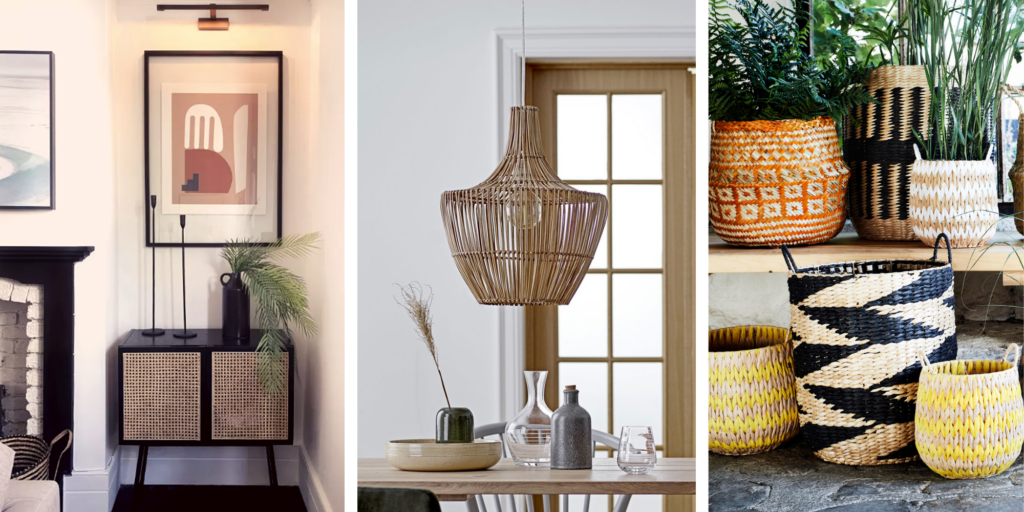 Image Source: Homes & Gardens | The Interior Editor
2. Home Office
With a boost in working from home, it's important to have a well-designed space for you to be productive. This year we'll be seeing a lot more personalised workspaces in home interiors, whether it's a fully converted loft or a small alcove under your stairs.
If you do have the luxury of a separate room, why not install sliding pocket doors, enabling you to close yourself off and be completely separate, as and when you desire?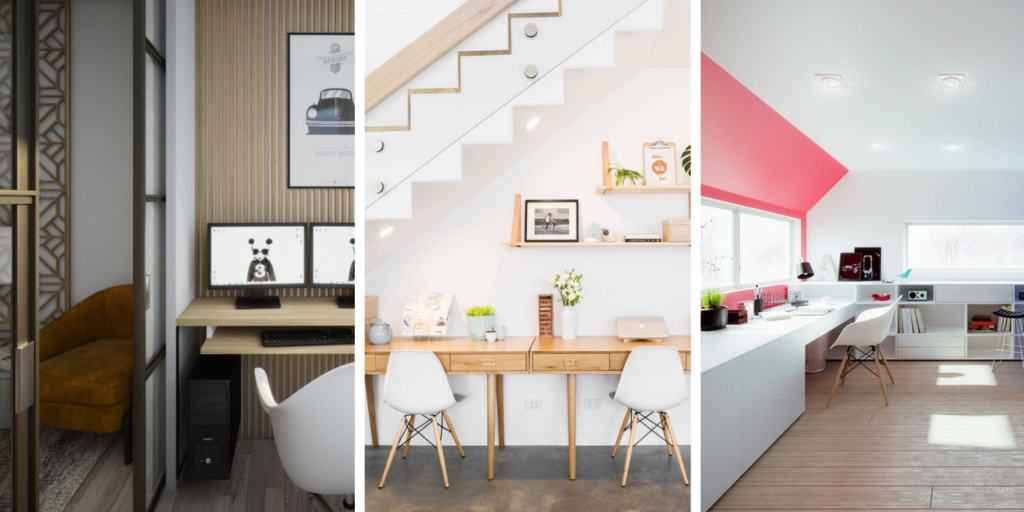 Image Source: Home-Designing
3. Closed Floor Plans
On the subject of closed spaces, we've seen a greater need for people to have closed rather than open floor plans. However, there seems to be some controversy over whether this trend is really here to stay. Since the pandemic and with more people working from home, people have come to want more quiet and personal space options, but a lot of people like to have the option for both open and closed, especially when socializing.
One solution for you to be able to implement both open and closed floor plans in your interior is sliding pocket doors. They're great for dividing spaces to allow better focus or privacy, but when opened allow for a smooth flow with more natural light that's perfect for a more social environment.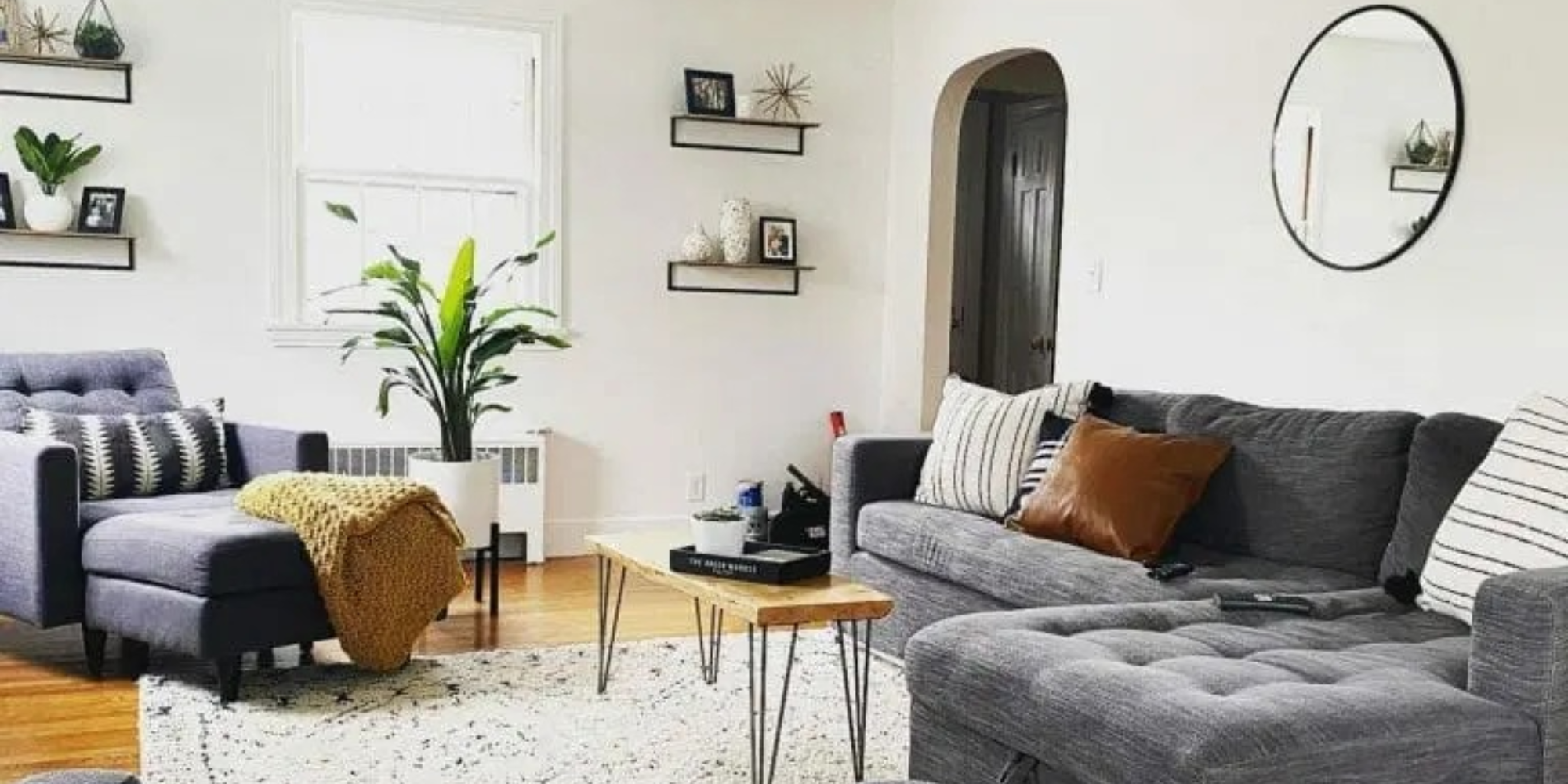 Image Source: Article
4. Statement Lighting
Lighting is a must-have. But statement lighting is on the rise. Whether it's a chandelier to make an entrance, fancy wall lights, or the luxury of outdoor lighting, there are so many ways to use lighting to your advantage.
Another interesting lighting design that will take off this year is layered lighting. According to Wolfers, it means using 'multiple lighting types to create a well-lit and balanced space.' So your main source of light may come from spotlights or ceiling pendants, with additional sources being floor lamps and table lamps or statement lights such as pendants over a bar.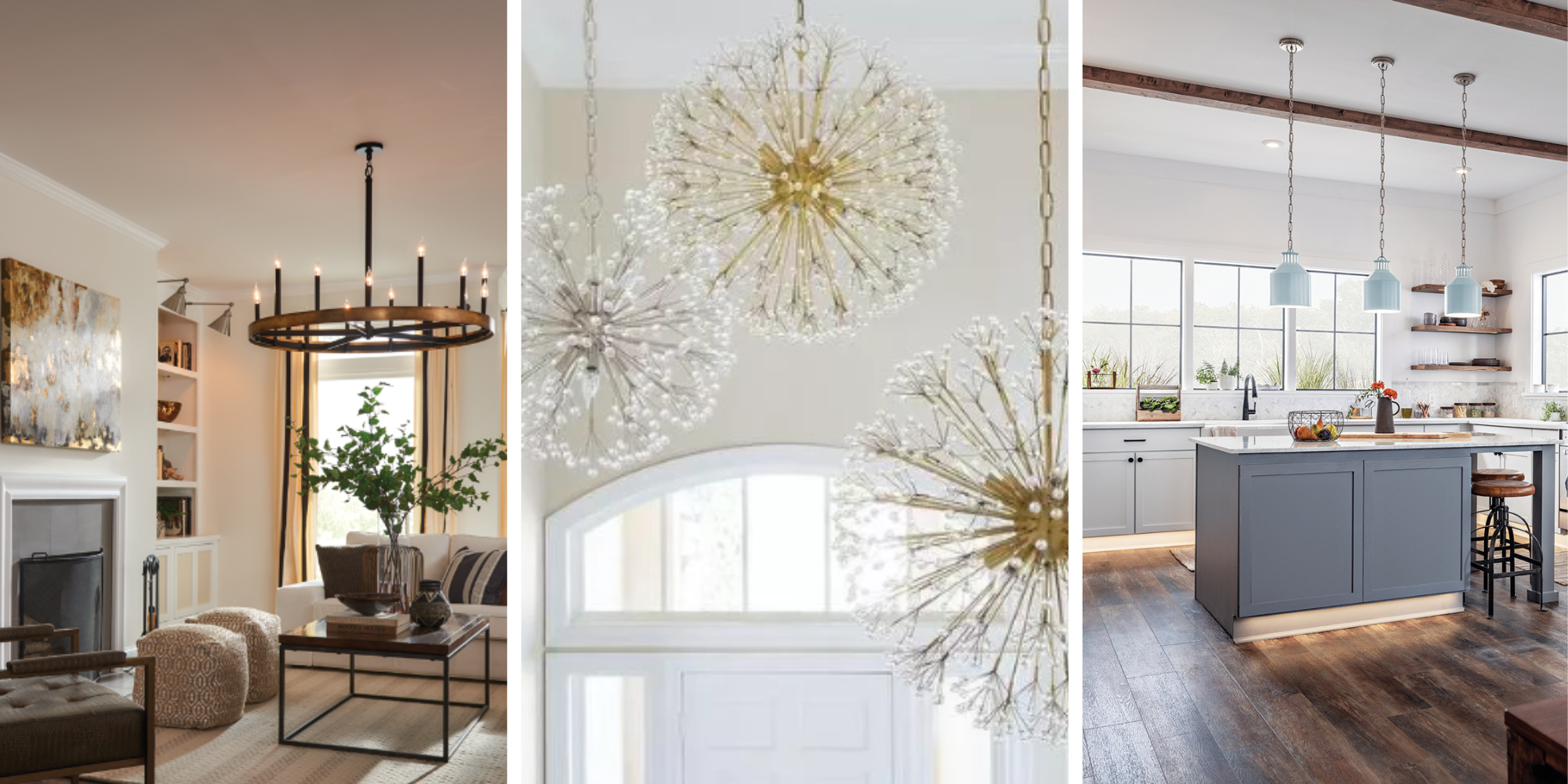 Image Source: Lumens | The Spruce
5. Black Accents
We all know that black is one of life's timeless things.
So, it's understandable that black accents will become a regular sight.
From the big things like black door frames and windows, black balustrades, and handrails on staircases, to the smaller things like black taps, and black ironmongery.
If you're looking to elevate your interior, start small with some subtle elements of black and you really can't go wrong.
Image Source: Homes & Gardens
6. Colours
As well as black accents for a more luxurious look, bolder colours are also making an appearance.
With Viva Magenta being the colour of the year it's thought that other bold colours will be seeing a comeback as accent colours.
The most common colours we'll be seeing will be oranges, reds, dark greens and blues to match the raw and natural materials trend as people use earthy tones to complement their materials.
Image Source: My Move | Hommes.studio
7. Biophilic
And finally, the ongoing biophilic design trend.
According to Planteria Group, 'biophilia literally means a love of life or living things.' So, it's not surprising that we're becoming more and more surrounded by plants and greenery in our interiors.
Psychologists believe that biophilic designed spaces can bring many benefits including boosting well-being, creativity and productivity, as well as relieving stress.
With people spending on average more than 80% of their time indoors, it's become increasingly important to bring the outside in and it certainly doesn't seem like the biophilic trend will be slowing down anytime soon!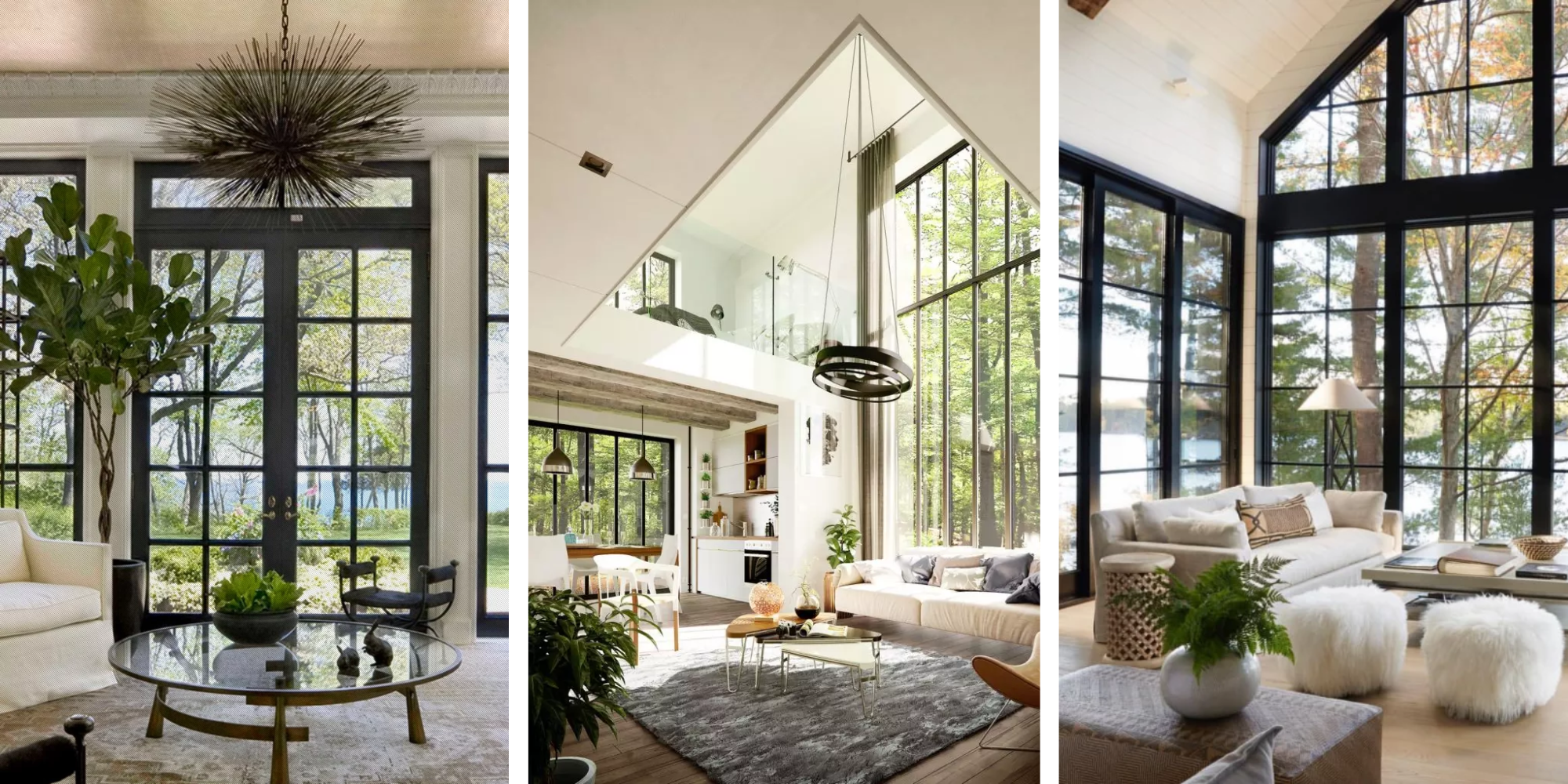 Image Source: Foyr