True to his infamous speech with the slogan 'build, build, build', our country has seen the Prime Minister backing the new planning legislation for 2020, set on by Robert Jenrick.
In Johnson's own words "The whole thing is beginning to crumble and the time has come to do what too many have for too long lacked the courage to do – tear it down and start again."
The New Legislation
Councils will be blocked from rejecting planning permission in areas designated for growth in a bid to speed up development.
The main change will see land dividing up into three categories – "growth", "renewal" and "protected".
On land marked out for growth, new homes, schools and hospitals will be allowed to be built automatically, with councils unable to prohibit.
Mr Jenrick told BBC Breakfast: "We have a major housing challenge but also a major economic challenge and a lot of people's jobs depend on this industry.
"We think our new system will still be democratic, it will still have local engagement, but it will be much faster and help us to meet the needs of the next generation."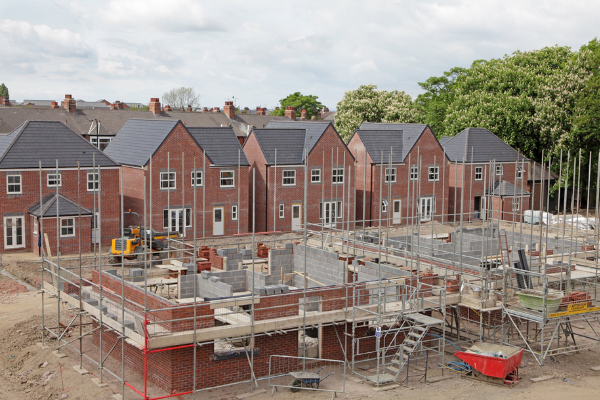 Conflicting Opinions – who's saying what?
But many critics say the proposals will lead to 'slum housing' and do not put enough emphasis on affordable homes.
As stated by the Guardian "The biggest shake-up of planning for decades has caused fury that moves to fast-track the construction of "beautiful" homes across England will "dilute" democratic oversight, choke off affordable housing and lead to the creation of "slum" dwellings."
Alan Jones, President of the Royal Institute of British Architects, told BBC News: "While there's no doubt the planning system needs reform, these shameful proposals do almost nothing to guarantee the delivery of affordable, well-designed and sustainable homes.
There's every chance they could also lead to the creation of the next generation of slum housing."
However, Prime minister Boris Johnson described the existing planning system as a "relic" that's "outdated and ineffective" in a foreword to the white paper.
"That is what this paper proposes…Radical reform, unlike anything we have seen since the second world war."
"Not more fiddling around the edges, not simply painting over the damp patches, but levelling the foundations and building, from the ground up, a whole new planning system for England."
He added that the improvements would "create thousands of new jobs, from bricklayers to architects".
What's your say?
While there are many mixed views on this new legislation, it is still proof our government promotes construction work and the industry is set to continue to thrive in the future!
What do you think of the plan?