The University Arms Hotel, having opened its doors for the first time in 1834, is one of the oldest in Cambridge. In recent years, John Simpson Architects undertook the revitalisation of this iconic building, and in keeping with its character, designed a stunning interior with a traditional, classy, timeless appeal.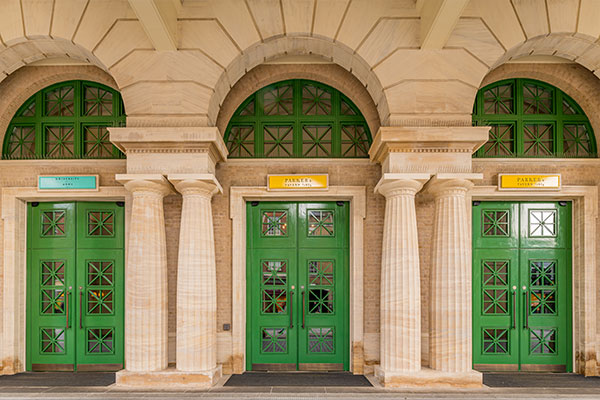 The192-bed hotel marks one of the main routes into the town centre, acting as the base for many visitors, and as a building has grown and developed to reflect both the success and popularity of Cambridge as a city.
There were several objectives when planning to transform the existing hotel: working to improve the relationship of the existing building to the street it's located on and to the Conservation Area, and to make more efficient use of the hotel site itself, so as to make the hotel more viable and meet costs of the substantial improvements to be made.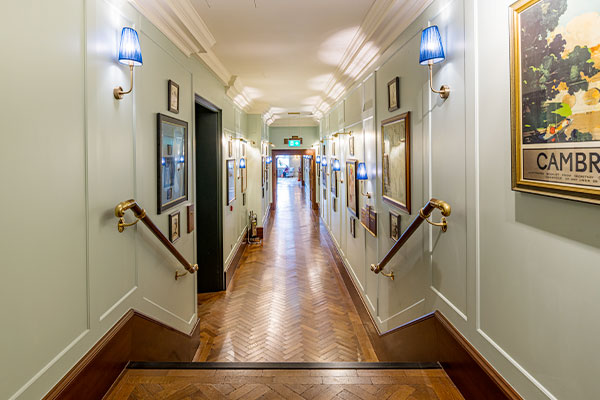 The overall aim in the renovation was to refurbish the disparate buildings that the hotel currently comprises, into a compatibly designed landmark in Cambridge that will give the best in class hospitality facilities with amazing new hotel rooms, a bar, restaurant, gym, and conference facilities.
Selo's solution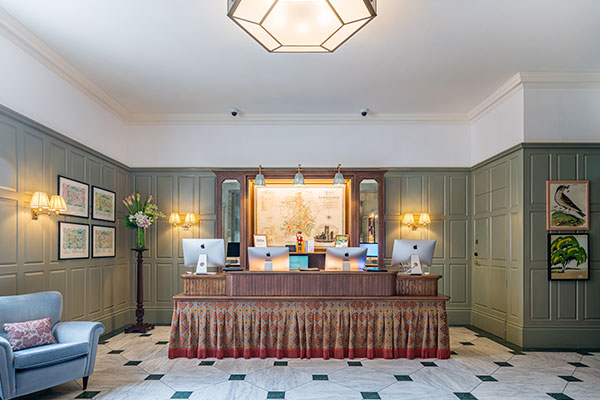 Working closely on the design of the project, Selo intervened in the design collaboration, providing the solution to fully concealed riser doors, with no disturbance to the flow of design through the hotel. Incorporated with the green panelling, the doors are fully hidden from sight; sitting flush and painted in with the wall.