The 20th century was a transformative era for architecture. It was a century that witnessed the birth of the super-city, as well as the skyscraper.
A century that saw a boom in the world's population, and an explosion in artistic and philosophical ideas. The greatest architects of the era responded to these changes with buildings that redefined the way people live and the way our cities and towns look.
In recognition of this, we're publishing a series of articles on the most influential architects of the 20th century, starting with Le Corbusier.
Le Corbusier
Charles-Édouard Janneret, better known as Le Corbusier, is one of the most influential and controversial architects of the 20th century. Like many other thinkers at the turn of the century, he believed that the existing forms of artistic expression were insufficient for the modern industrial world. This led him to reject the traditional ornamentation of western architecture and to embrace a plainer, more functional style. The practical functionality of his aesthetic is best expressed in his famous dictum that a 'house is a machine for living in'.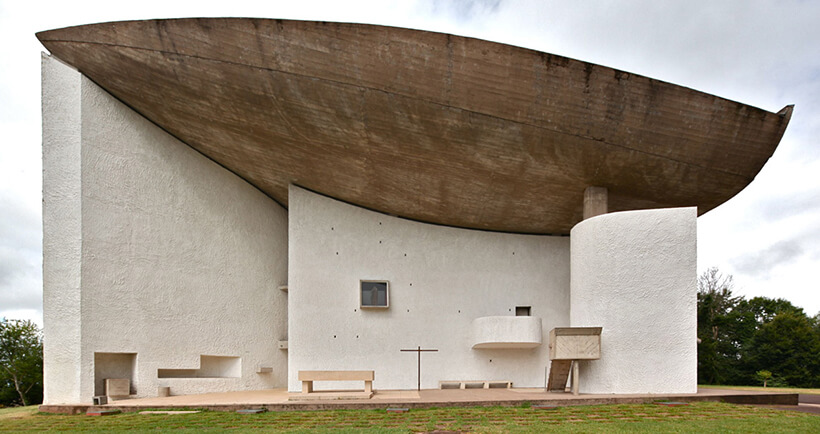 As an urban planner as well as an architect, Le Corbusier was deeply concerned with the life of the individual in the increasingly over-crowded cities of the 20th century. He believed that his streamlined architectural style, with its emphasis on function over form, would help to usher in a new age of brighter, cleaner, healthier cities. His groundbreaking work in this area heavily influenced two famous schools of architecture, the German Bauhaus and the American International Style, which came to define so much of the 20th-century architecture.
In 1923, Le Corbusier published his architectural manifesto, Vers une Architecture, which formulated the basic tenets of his philosophy, and would go on to be the best-selling architecture book of all time. In the book, Le Corbusier described the '5 points of architecture' that formed the essence of his early designs. These were
1. Freestanding support pillars
2. Open floor plan independent from the supports
3. Vertical facade that is free from the supports
4. Long horizontal sliding windows
5. Roof gardens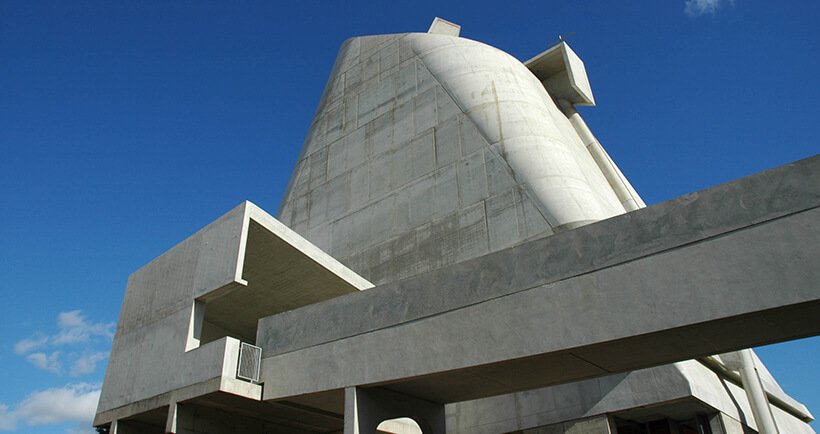 In the 1940s, Le Courbusier gravitated slightly away from this prismatic style, which favoured smooth white concrete and glass, to one which used instead rough, unfinished concrete and stucco: known today as 'Brutalism'. The destruction wrought in that decade was to provide Le Corbusier with the opportunity to put his ideas into practise on a wide scale. The Unité d'Habitation, built in 1952 in Marseilles, was a 'synthesis of three decades of Corbusian domestic and urban thinking'. This seventeen story concrete megalith is recognised today as a quintessentially brutalist building and as one of Le Corbusier's finest achievements. It is a building which often divides opinion, indeed no architect, and perhaps no architectural style has divided opinion quite so much as Le Corbusier and brutalism. Much maligned in subsequent decades, the style and the man have found many admirers in recent years. There is a healthy regard for his brutalist legacy in the architectural community, with many buildings previously considered giant acts of concrete folly, today recognised as beautiful and culturally significant in their own right.
In 2016, 17 of Le Corbusier's most famous architectural works were named World Heritage sites by UNESCO.
Images © Chimay Bleue, HIC et NUNC