We value our personal contact with customers.
Our monthly newsletter will help to keep the conversation going.
We want to make your life easier
Our mission is to create simplicity as we enable you to create contemporary, functional interiors through our products, experience and expertise. The secret to our success is that we work closely with our customers – architects, designers, specifiers, developers and contractors.
How do we achieve this?
By paying close attention to your needs and placing a high value on your feedback. This fuels innovation and better equips us to cater to your requirements.
We appreciate that two-way communication is key. For this reason, we are upping our game by providing you with a new monthly bulletin as a quick, convenient way for you to be kept up to date on our latest solutions.
We'd love to hear from you
We want to ensure that this service is of utmost use to you. Please comment below on what you would like to hear about and any problems that we could tackle. There's nothing we like better than a challenge.
So please take a few minutes to share your valued input. Your contribution could inspire the next Selo product or help us to assist you better. We look forward to hearing from you.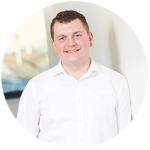 Hans Purdom – Selo Managing Director