Selo is to launch 'Tempus' – a new range of temporary E-60 fire-rated doors that have been designed to withstand the rigours of construction site environments while maintaining fire compliance.
Manufactured from Heavy-duty Steel
Tempus doors have numerous advantages over their timber equivalents which can be subject to swelling and delamination, damage in heavy use applications and shorter life spans. Repairs to timber products can also cause issues with compliance and then can not be reused.
Tempus temporary unlatched doors can be reused to optimise cost-effectiveness and improve sustainability.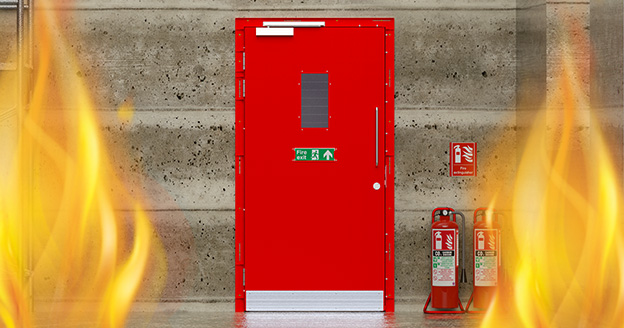 Unique Fire-activated Locking System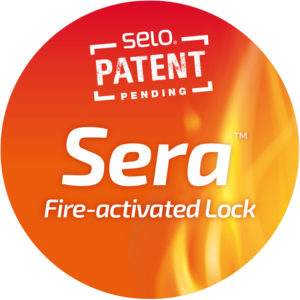 Tempus Doors include Sera™
A unique inert patented locking system that automatically activates when it is in direct contact with fire or when temperatures reach 100-200°C. Forced entry can still be made by the fire brigade after system activation.
Hans Purdom, Managing Director of Selo said:
"We have developed this product in collaboration with Morgan Sindall Construction. We listen to their needs, and we are absolutely thrilled to hear feedback from them and already received enquiries for new construction sites. Our new Tempus range will provide contractors with a durable, compliant and maintenance-free temporary 60-minute fire-rated door solution.

When combined with our patent-pending Sera locking system, these benefits make Tempus a market-leading solution which will help fire safety professionals maintain the very highest levels of fire safety management on construction sites at all times."
Find us at the The Fire Safety Event
For more information about the Tempus range and other Selo products, please visit the Selo stand (3A/D10 N) at The Fire Safety Event.