Preparing for the October 2023 deadline
The Building Safety Act will impact all stakeholders. This seminar will focus on the behavioural and cultural changes required to comply with and embrace
the Building Safety Act within our businesses. We are delighted to be joined by a host of industry experts including our panel of guest speakers: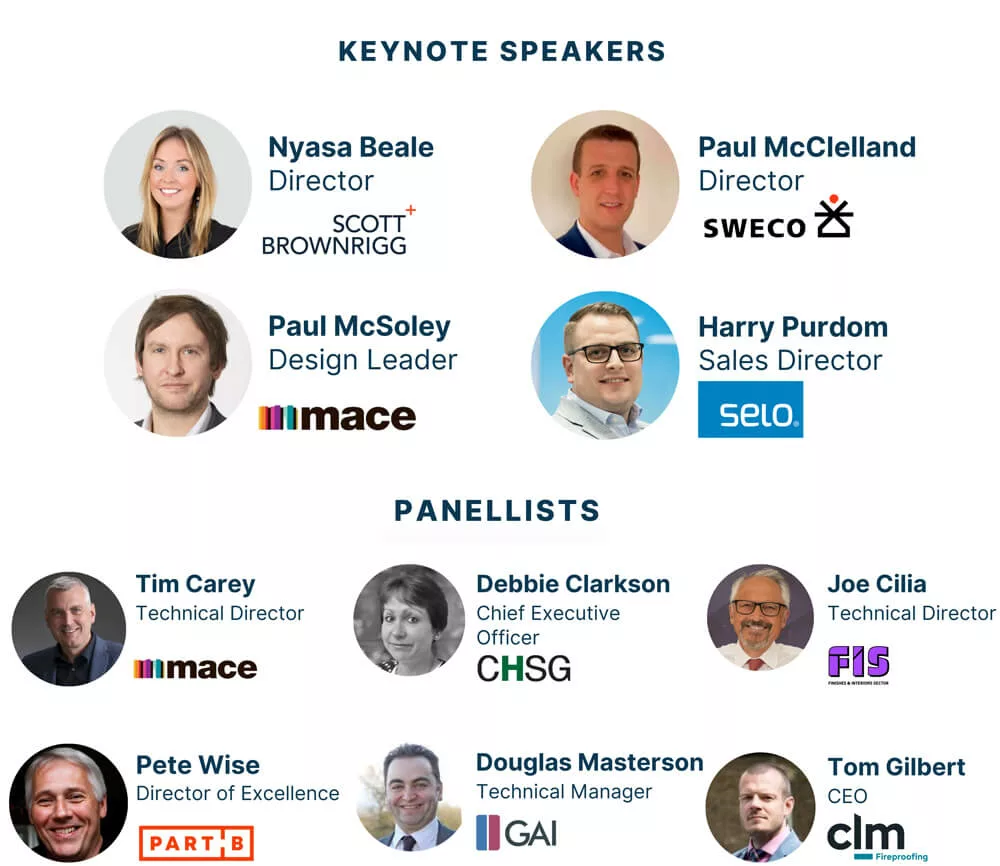 What is the event?
We're holding a free, invitation-only seminar that focuses on what changes will be required in order to comply and embrace the Building Safety Act within our businesses.
A Building. Better. Seminar from:
Why are we holding it? 
This event is being held as the
October

deadline fast approaches for the Building Safety Act with major changes being made that will affect the construction industry.

How there will no longer be building control

One of the main changes following the 1st October Building Safety Act deadline is that the new BSR will replace the HSE and take over building control for all high-risk buildings. Therefore the current process for getting building control sign-off will be completely changed.

Performance specifications will be phased out very quickly

All high-risk buildings will now be required to follow the new gateway process. This impacts the way specs will be written in particular, to meet gateway requirements, a full detailed specification will be required, and performance specifications will no longer be expected.

The importance of designing and specifying any fire-rated product in a system of products

The BSA will also highlight the importance of designing and specifying fire-rated products within the system that they have been tested.  For example, fire-rated doorsets will have to be designed, specified, and installed within a wall system that complies with the manufacturer's primary test evidence.

Design then build, not build then design.

When a project enters the gateway process, to get approval for gateway 2, the principal designer is required to submit a detailed specification to the BSR. Once this is approved, the BSA has made it more challenging for contractors to deviate from this signed-off specification, intruding a system to submit spec changes.  As a result, there is more emphasis and responsibility resting on the design team to get it right in gateway 2.
WHEN
13th October 2023
8:15am – 1:00pm