In our latest blog post we celebrate innovation, and run the rule over the three architectural firms who have excelled most in this arena. Whether it's the adoption of new technologies, cross-disciplinary design, or revolutionary solutions to the threat of natural disaster, these architectural firms are the great innovators of their art.
Bjarke Ingels Group
Based in New York, the Bjarke Ingels Group, (BIG), aim to go beyond the mere design and construction of beautifully functional buildings. They describe themselves as a 'group of architects, designers, builders, and thinkers operating within the fields of architecture, urbanism, interior design, landscape design, product design, research and development.' Their MO is equally expansive, striving for a 'pragmatic utopian architecture' created from ingredients such as 'living, leisure, working, parking and shopping'.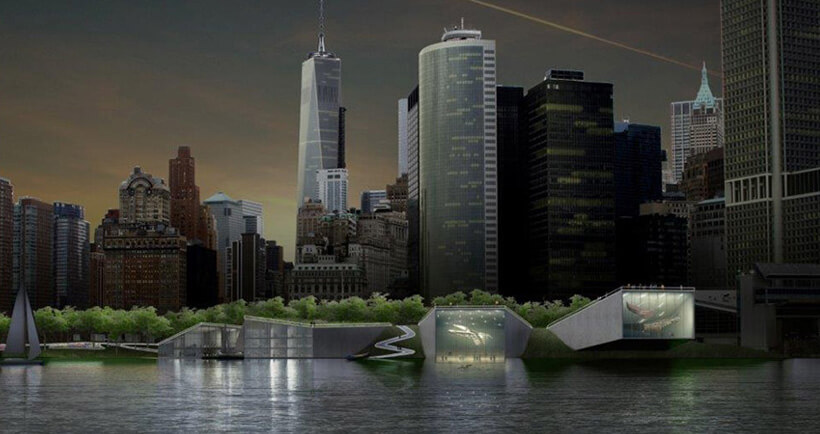 In recent years, BIG have been involved in projects which aim to provide pragmatic architectural solutions to serious environmental problems, without neglecting original and stimulating design. The most notable example of this is the Rebuild By Design Project, launched by the U.S. Department of Housing and Urban Development in the wake of Hurricane Sandy. BIG's winning proposal 'marries extravagant design to pragmatic storm protection', with a ten-mile long loop of community spaces designed to shield the residents of Lower Manhattan from floods, which will also serve as a communal space for socialising and relaxation.
Perkins + Will
Perkins + Will have created, in their own words, 'a practice where design, technology and research converge to create places that improve how we live and work.' They have applied this philosophy in particular to healthcare design, a space in which they have created buildings that aim to enhance patient well-being, as well as the overall performance of the facility. Robin Guenther of Perkins + Will explained that 'health is about physical, social, and economic well-being, their success and viability is tied to and integral to the success and viability of the community that they sit in.'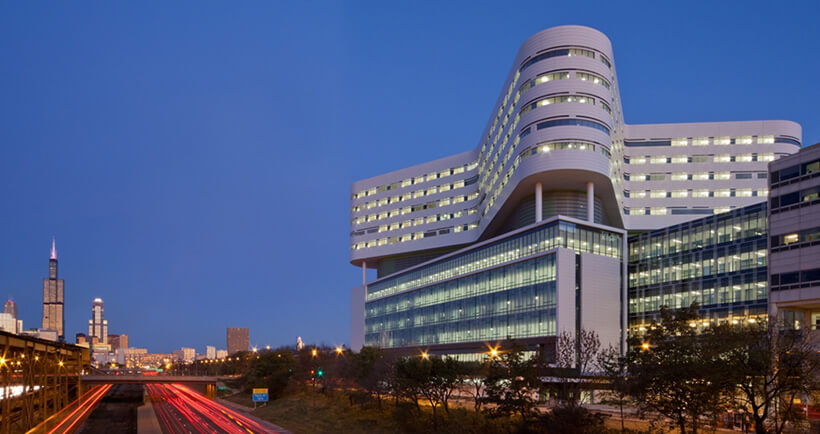 Elsewhere, Perkins + Will patronise individual innovation through their in-house 'Innovation Incubator' program, which aims to 'foster, through micro-grants of money and time, a culture of innovation, creativity and experimentation by supporting small research projects proposed by individuals'.
NBBJ
Established in 1943, with offices across the world, including in Beijing, London, Hong Kong, New York, San Francisco and Shanghai, NBBJ are one of the most innovative architectural practices in the world today. Design, technology and innovation are interwoven in the fabric of NBBJ. It is their stated mission to 'inspire new design thinking enabled through technological innovation'. Their pioneering use of technology has ensured that NBBJ have distinguished themselves in this endeavour. They were one of the first practices to embrace VR, developing 'Visual Vocal' to build a virtual reality platform integrated into the firm's design process.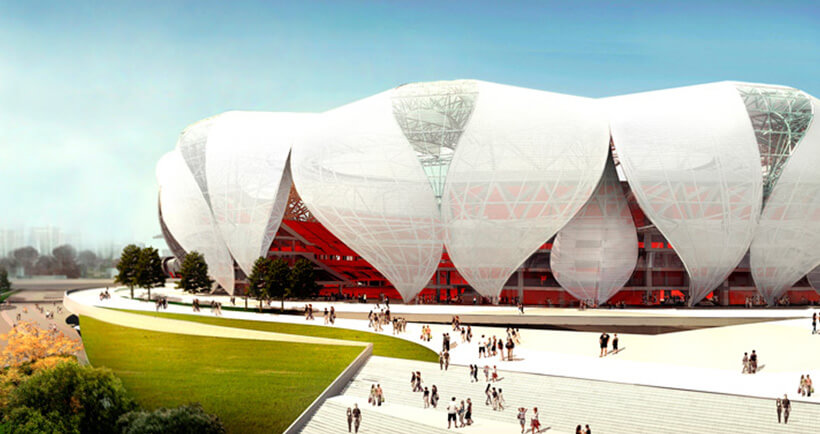 NBBJ also collaborate with leading experts from other disciplines to ensure their practice leads the way in architectural innovation. One such collaboration was with developmental molecular biologist John Medina, who has researched the relationship between neuroscience and the built environment. Medina assisted NBBJ in the application of his science to their design, allowing them to create comfortable spaces which foster productivity and creativity. NBBJ partner Ryan Mullenix said of their partnership with Medina, 'It's been fascinating for us. For one of the first times in our profession, we have proof of concept. We don't have to wait until people move in and then assess (our design).'
Images © Rebuild by Design, Perkins+Will, NBBJ