In March of 2016 celebrated architect Zaha Hadid died age 65. By the time of her death, Hadid was perhaps the most renowned architect in the world, famous for the dynamic, flowing forms of her buildings.
She established her own practice in 1979, and first made national headlines in 1994 for her (ultimately doomed) plans for the Cardiff Bay Opera House. Demand for her services grew in subsequent years and she left behind a truly unique and ground-breaking architectural legacy, from Europe to the US, from Baku to Beijing.
In this, our latest blog post, we've put together 5 of Zaha Hadid's most beautiful buildings.
Guangzhou Opera House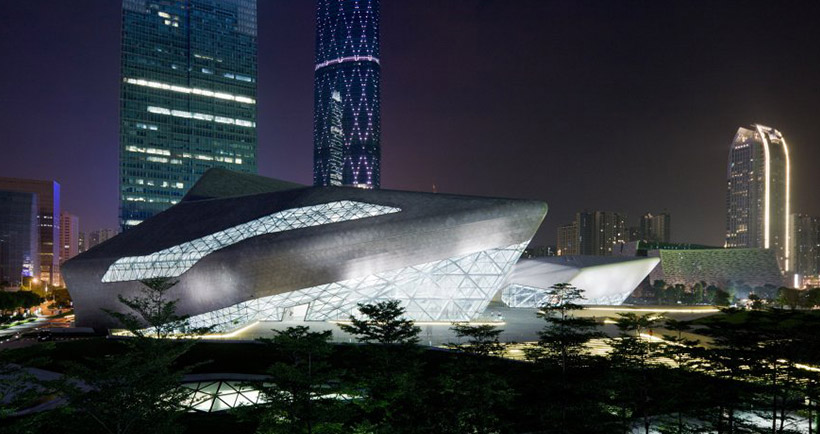 Dubbed 'the world's most spectacular opera house' by The Guardian, the Guangzhou Opera House embodies Hadid's commitment to landscape and architectural harmony. The building, located on a riverside, is designed to represent 'pebbles in a stream smoothed by erosion'. This stunning building won Hadid the International Architecture Competition in 2002.
Heydar Aliyev Cultural Center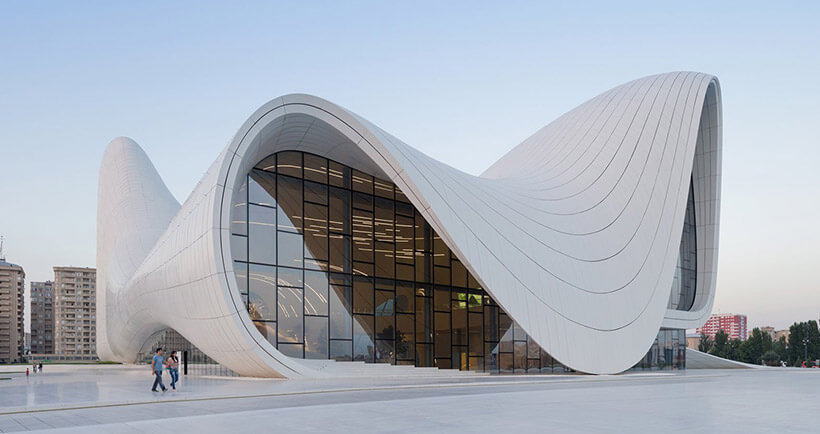 One of the most stunningly beautiful buildings constructed in recent years, the Heydar Aliyev Cultural Center covers 619,000-square-feet, cost $250 million to build and won the London Design Museum award in 2014. The free-flowing lines of the building are characteristic of Hadid who was affectionately known as the 'Queen of Curves'.
Galaxy SOHO in Beijing, China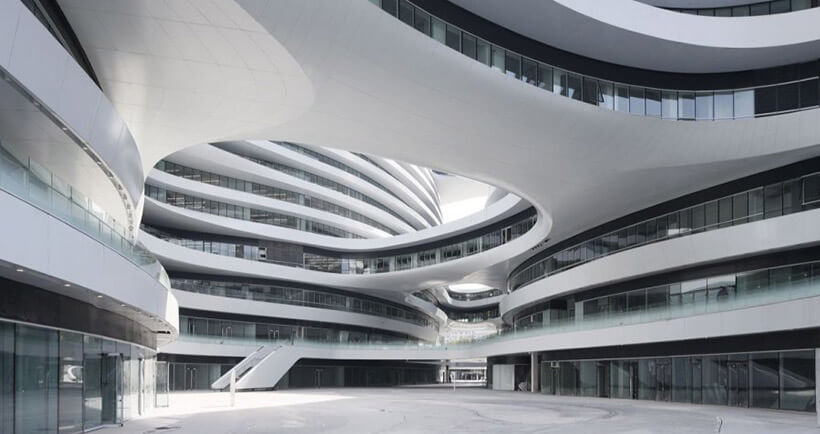 Another of Zaha's curved masterpieces, the Galaxy SOHO in Beijing, is a 330,000 square metre office, retail and entertainment complex. The Galaxy SOHO is comprised of four domes and 18 floors which are fused together by bridges and platforms which 'coalesce to create a world of continuous mutual adaptation and fluid movement between each building'.
Bridge Pavilion, Zaragoza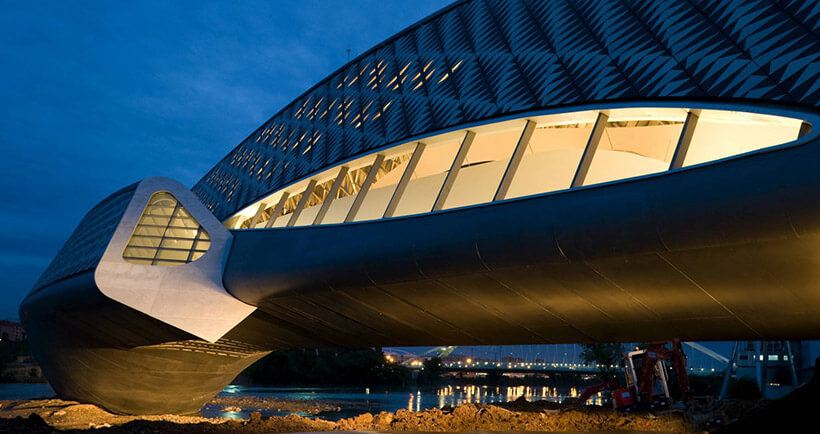 Constructed for Zaragoza's World Expo 2008, Zaha Hadid's first completed bridge took its inspiration from the river and the gladioli flowers beneath it. It is comprised of over 900 feet of fibreglass and concrete, and functioned as both a walkway over the Ebro river and an exhibition during the Expo. Upon its completion, Zaha Hadid remarked that 'The Bridge Pavilion (was) a seminal project for the practice'.
Riverside Museum in Glasgow, Scotland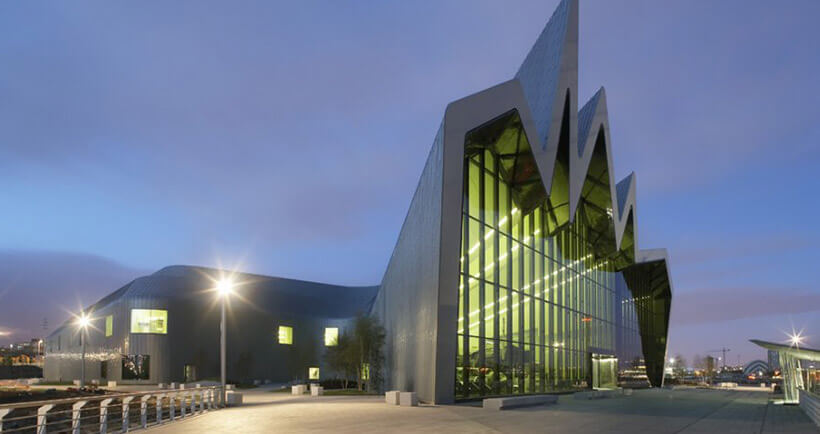 The Riverside Museum is one of Zaha Hadid's most famous designs, with its striking, zig-zagging, zinc clad roof overlooking the River Clyde. This design is inspired by its location, where the River Kelvin joins the Clyde, allowing the building to act as the transition between the city and the river. The design is symbolic of 'a dynamic relationship where the museum is the voice of both (city and river), linking the two sides and allowing the museum to be the transition from one to the other'.
Images © Iwan Baan, Hulton & Crow