What is a Temporary Fire door, and why are they imperative?
This sounds like a mighty simple question doesn't it…..maybe it is…
But the truth is temporary Fire doors play a massively important role in the safety of a construction site.
Every day, these life safety devices protect workers as they go about their daily roles.
During the construction phase of a project, the building is split up into horizontal and vertical fire compartmentation, particularly in high-rise buildings. Put very simply, the fire compartmentation is designed to prevent and contain a fire from spreading throughout the building and Temporary Fire Doors are integral to this.
The Temporary Fire Doors are predominantly a safety product as part of the passive fire protection system.
They are generally installed on the stair cores to create and maintain a fire escape routes to contain a fire, should there be an incident.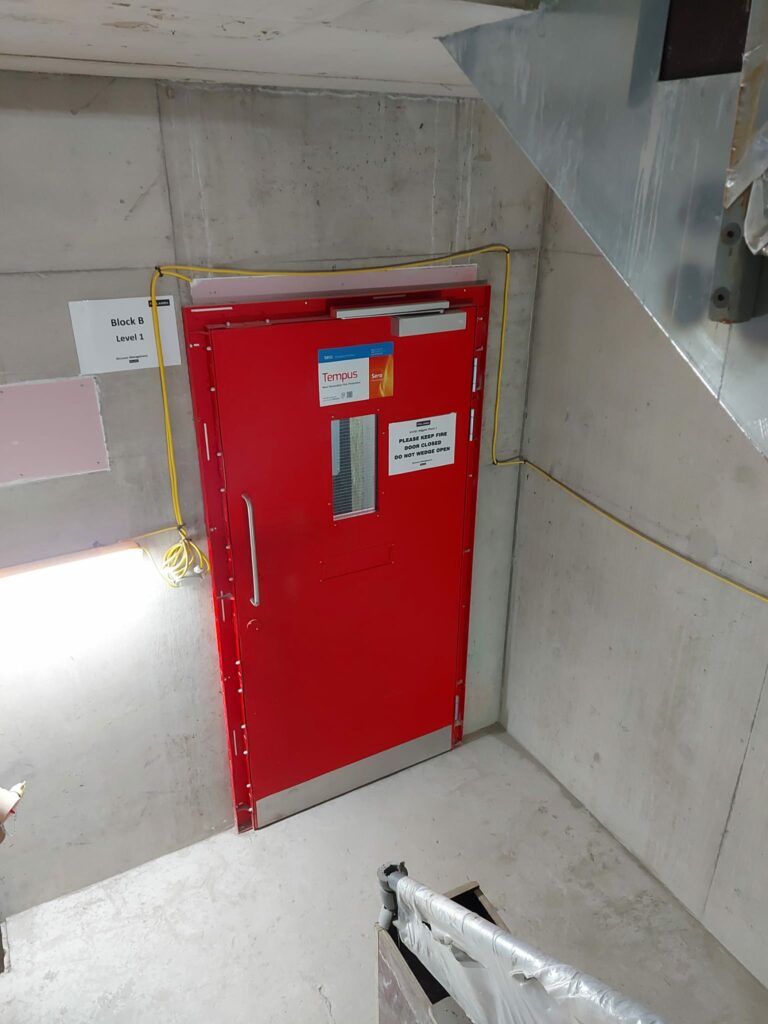 Usually, a 30 minute fire door is sufficient – long enough for occupants to escape and the fire to be extinguished however, in some cases, it may be necessary to install a higher rated fire door.
Being a 'Temporary Fire Door', we often find that cheap timber doors are installed purely just to tick a box and they are often non-compliant before they begin or they will be very soon when they meet site conditions.
These doorsets are installed in seriously high traffic areas, so they are subject to a lot of abuse.
Even a reasonable quality timber fire doorset, will get damaged within days. They are exposed to a non-stable climate so water gets onto the doors and you have an issue with bowing and swelling of the doorset and then the door obviously cant close so its non-compliant.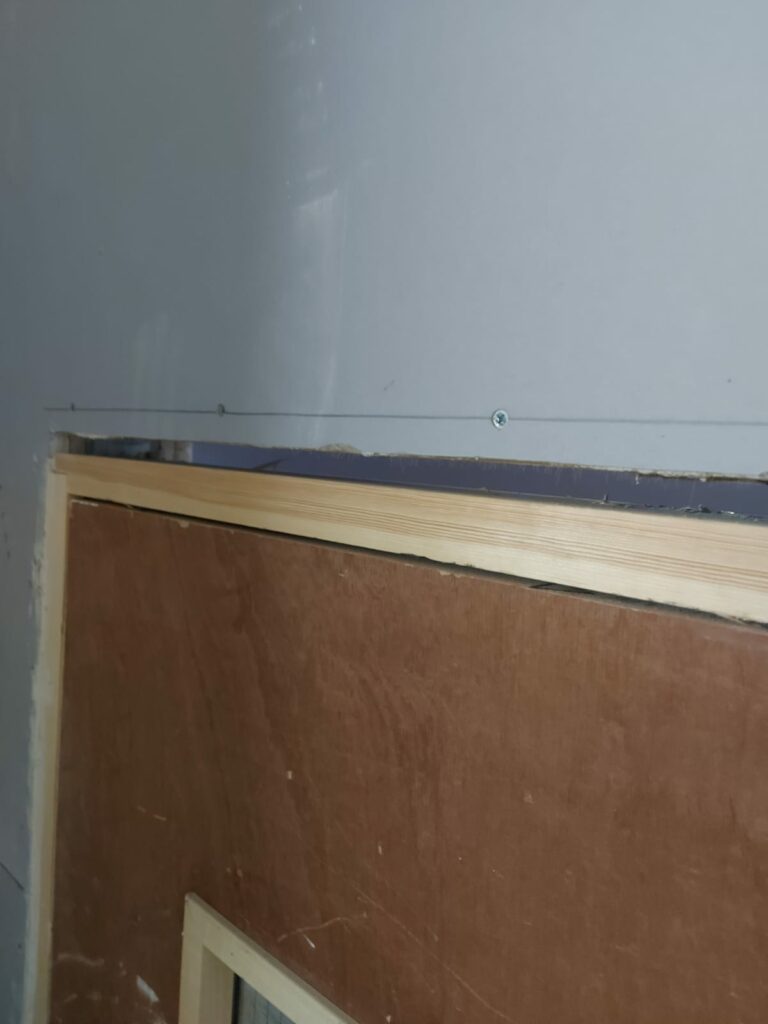 That's why we would recommend you go with a steel temporary door to prevent this from happening.
So I will leave you with one question… would the Temporary Fire Doors that you currently have, prevent a fire from spreading?