Working closely with Berkeley, one of the UK's best-known developers of new homes, we are proud to contribute to Woodberry Down, an innovative regeneration project.
Berkeley caters to a broad range of home buyers, with property choices ranging from riverside apartments to urban loft spaces. Woodberry Down, a luxury development, is an excellent example of Berkeley's premier portfolio. Located in Finsbury Park on the banks of the New River, Woodberry Down will include over 5,500 homes set in 64 acres.
Our Enigma sliding door system was the ideal choice for these elegant interiors. This popular space-saving solution is incorporated within the doorway's adjacent wall and is robust to use.
Luxury living in a tranquil setting
Planned as a sustainable development, the ethos of Woodberry Down is in keeping with the beautiful natural surroundings and wildlife of the two reservoirs. Two of the Woodberry Down apartment buildings – Waters Edge and New River Gardens – are complete and have been sold out. The third, Skyline, will offer luxurious apartments and penthouses over 30 floors. Just a short journey from central London, it offers the best of both worlds, with nature at your doorstep.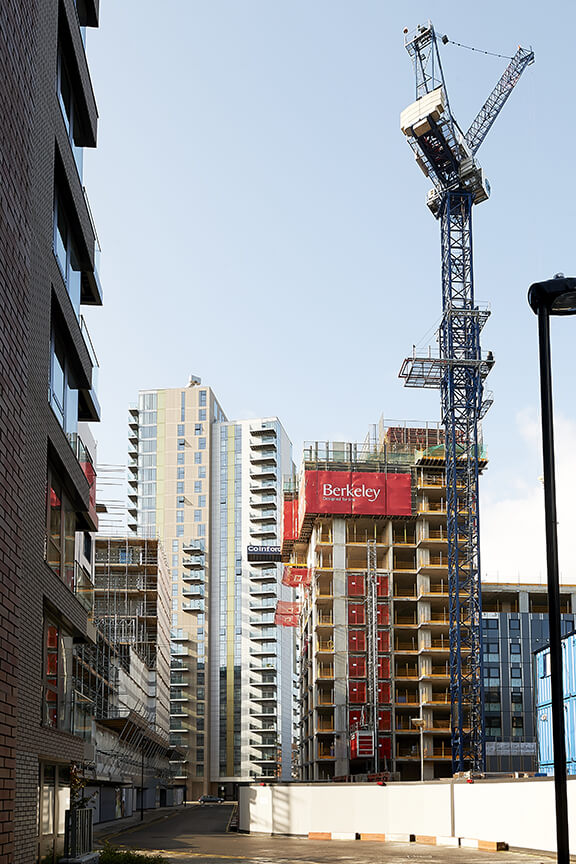 'Block 3' Waters Edge, located on the East Reservoir, has 95 apartments.