This quality large-scale development is a significant milestone in the challenge to provide for long-term tenants.
The expert Private Rented Sector Taskforce, established by the government, has the task of kick-starting the private rented sector in the UK. Their key aim is to improve the quality and choice offered to tenants by facilitating large-scale developments that are owned and managed by institutional investors and private sector organisations. With a construction value of around £45 million, Victoria Square is one of the first such projects to achieve planning consent and start work on site. It is due to be completed in December 2016.
Part of an emerging neighbourhood adjacent to the North Acton Underground and overlooking the new public square, this development includes two towers of 16 and 17 storeys, featuring one, two and three-bedroom flats. According to the architects, Newground, the involvement of the PRS Taskforce 'influenced the internal layout, with open-plan flats, spacious bedrooms of equal size, en-suite bathrooms and very generous private balconies and terraces to all the flats'.
Images © HUB Group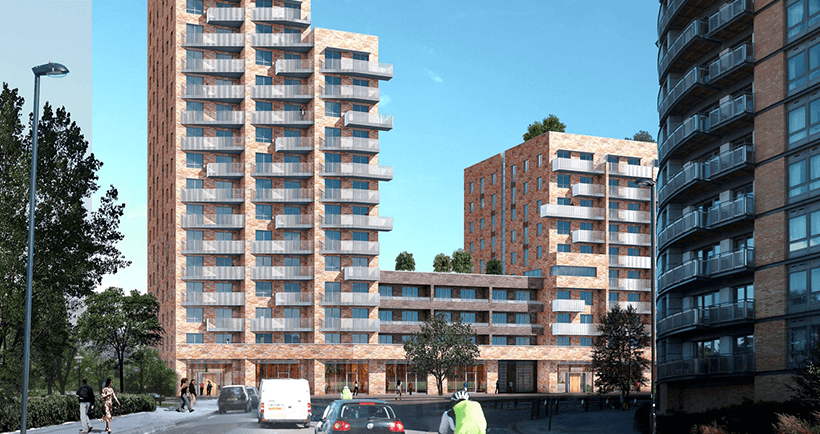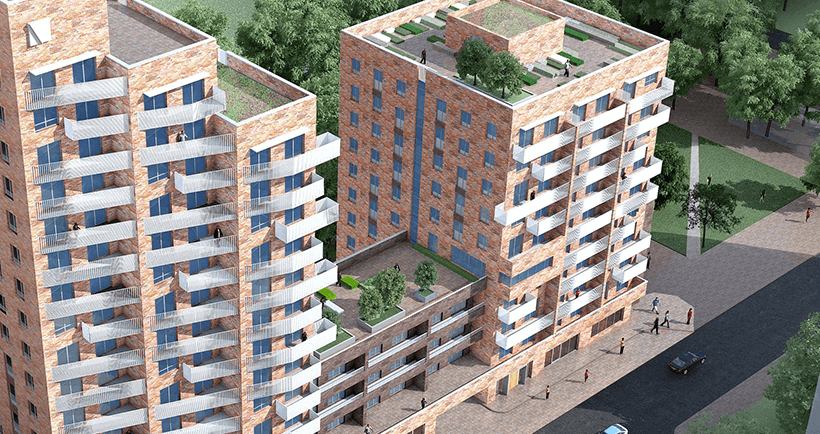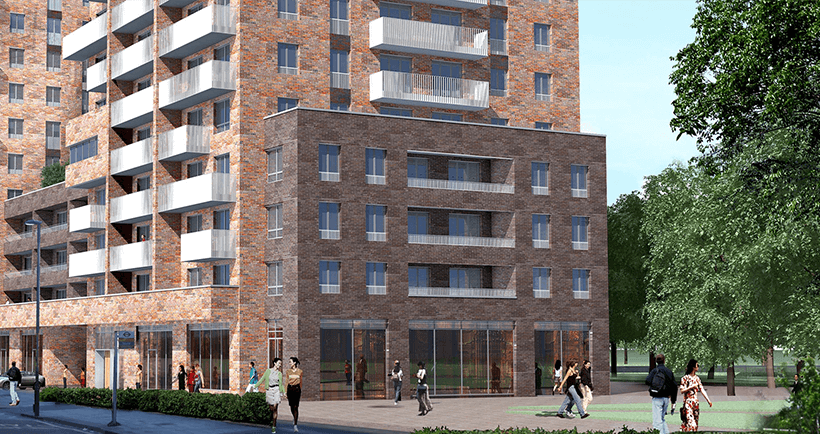 A Selo doorset solution
We worked closely with the architects and the main contractor, Henry Construction, to achieve a doorset design that could provide the desired seamless and contemporary finish while still fitting within the budget. This project comprises 800 Selo Arriva doorsets with butt hinges, which were chosen in lieu of concealed hinges to meet the budget constraints. Acoustic testing was also carried out in order to achieve the 25dB acoustic rating required for 50% of the doorsets.
This flagship PRS project shows what can be done with a simple design concept, a small range of materials, and well-considered details to create what the architects are proud to call a building of distinction and timeless quality.