Fire safety in buildings must be considered at every stage from the design, planning, construction to the everyday ongoing maintenance. Every organisation should have a comprehensive fire strategy with clearly defined objectives, that outline specification and legal regulations.
Fire door safety is integral to these plans as doors are used to compartmentalise buildings and delay the spread of fire from one area to another. Fire doors facilitate the escape from fire and create a barrier to stop the spread of fire, and they may be in constant use even when there is no fire. The fundamental purpose of a fire door is to be 'just a door' allowing movement of people through the compartment line, unless/until there is a fire in which case its' purpose changes to be maintaining the compartmentation.
In this blog, we use our experience to discuss fire safety and the lengths that we go to ensure our innovative doorset solutions are compliant.
The law
From a legal perspective, the key legal documentation you need to follow are Approved Document B and the British Standard 5588 series (now superseded by BS9991 and BS9999). These outline the minimum standards for achieving the functional requirements of Building Regulations for traditional buildings and where fire doors naturally play a key role.
The two most common categories of fire doors are the FD30 and FD60 which offer 30 and 60 minutes fire protection respectively, but at Selo we also offer solutions that offer maximum fire safety as per the FD120.
The most commonly specified integrity levels are measured as follows:
FD30 – 30 minutes
FD60 – 60 minutes
FD90 – 90 minutes
FD120 – 120 minutes
Selo's range of doorsets
Our range includes core flagship solutions; pocket doors, which maximise the use of available space, riser doors which successfully conceal unsightly service doors, concealed frame doorsets that enhance contemporary interiors and concealed frame AOVs. Each range has been designed and crafted to address industry challenges and is fire tested in line with health and safety requirements.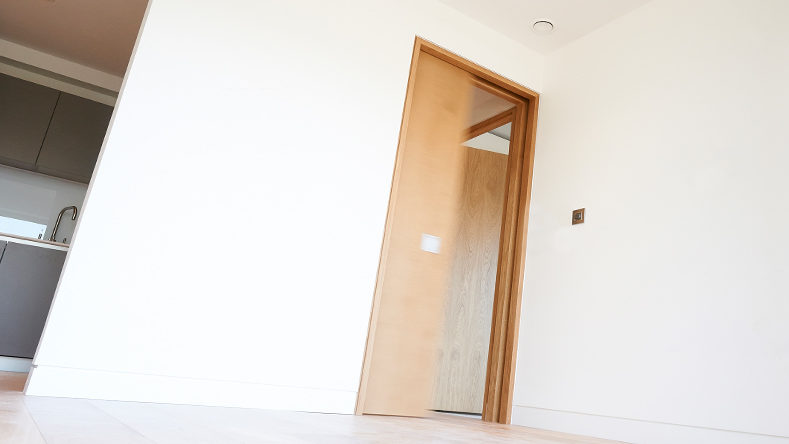 Enigma – The Enigma pocket sliding door system disappears when fully open into a compartment in the adjacent wall meaning it needs no clearance space. This creates a sleek and seamless look that could not be achieved with swing doors and has been fire tested by Exova Warringtonfire (previously BMTRADA) up to FD30 offering 30 minutes protection from fire.
Quadra and Una – Selo's Quadra concealed riser door systems are elegant, frameless riser doors made of metal with an insulated core which create a flush finish. They can be specified in either FD60 or FD120 giving up to two hours fire protection. The Una is a timber leaf concealed riser doorset which has been fire tested up to one-hour protection, allowing you to specify with peace of mind whilst not compromising on style.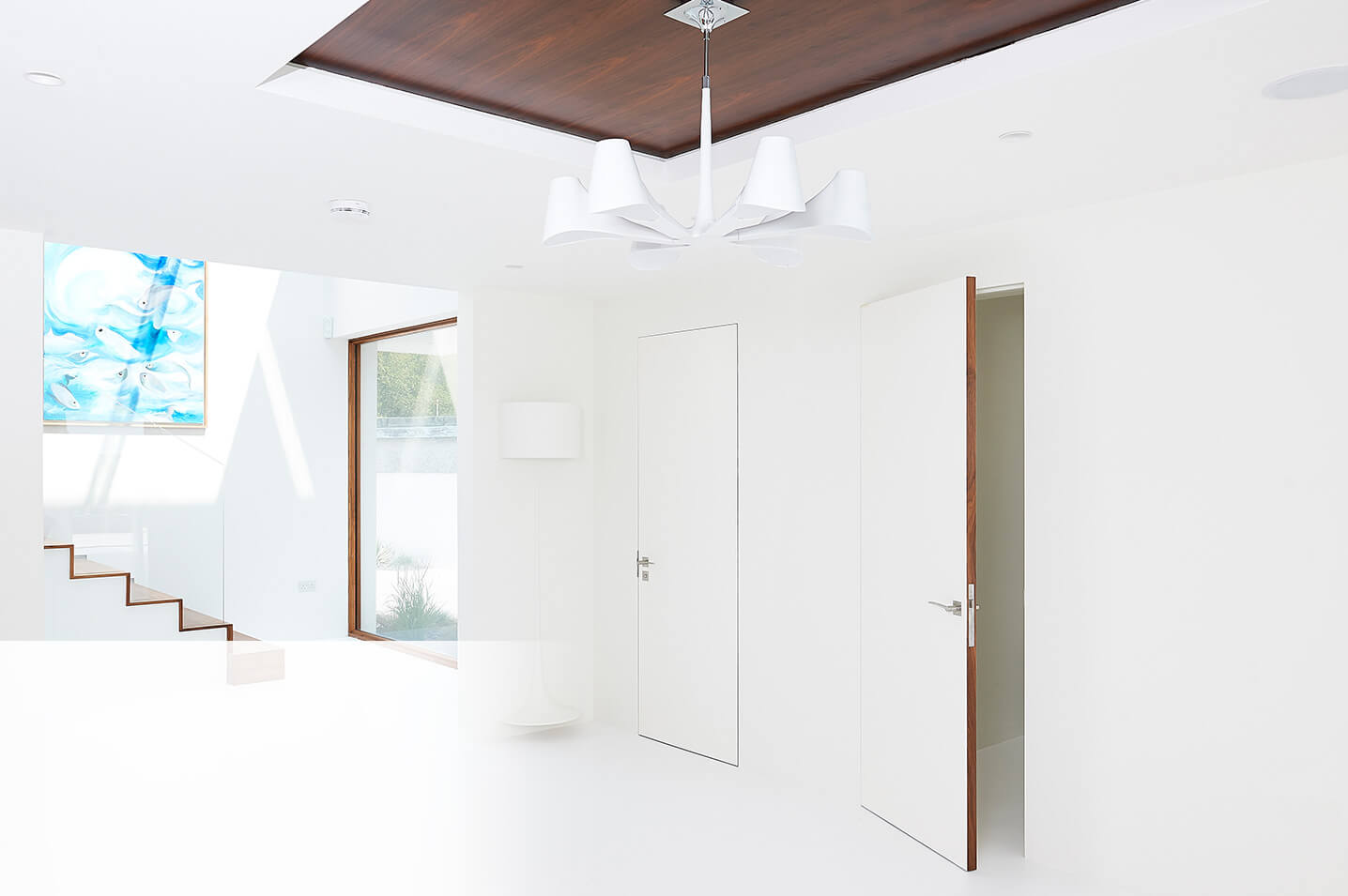 Arriva & Innova – Selo's concealed frame doorset range allows you to achieve a flush, seamless door finish without the use of architraves or shadow gaps. Arriva is an outward-opening doorset commonly used in residential and other high-end projects where aesthetics and versatility are key. The Innova system is an inward opening doorset so when you face the flush side, the door opens away from you. Both are fire tested to FD30 and FD60 standard.
Find out more
If you need expert advice on fire safety and fire door regulations, please contact one of our experienced project managers. We'd love to help you on your next project – simply get in touch with us today.