Phase 1 of Delancey's Elephant Road project, comprising 390,000 square feet, is integral to the regeneration of the Elephant & Castle district.
On 12 June the Mayor of Southwark, Dora Dixon-Fyle, attended the topping-out ceremony on 12 June to help celebrate this exciting event.
PKS Architects had radically transformed the scheme from the proposal of a mid-rise courtyard block into a group of three towers ranging from 15 to 24 storeys, providing 373 high-quality one, two and three-bedroom apartments and 450 student bed spaces. The 50,000 sq ft retail and leisure area includes a cinema, retail space and restaurants overlooking a new market square.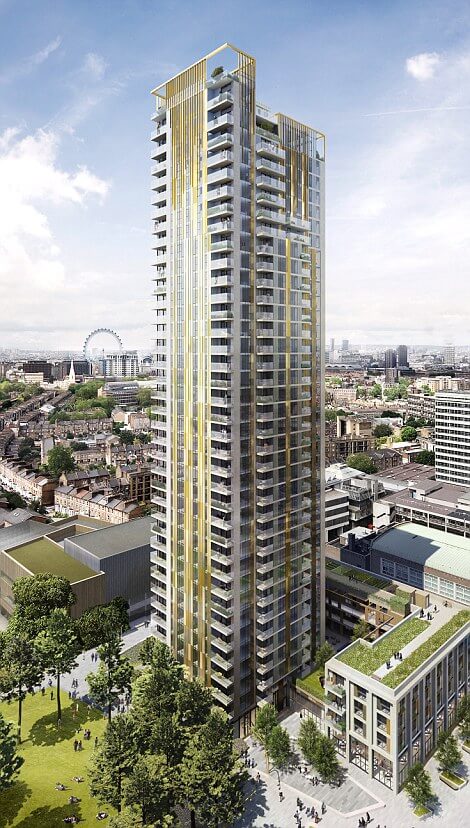 Our Quadra doors were chosen to conceal unsightly riser doors for a pristine finish. The contractor also required a specific concealed AOV doorset, with automatic-opening vents that direct smoke in the event of a fire. We designed this specially to suit the setting. This pre-hung doorset comes fitted with ironmongery, so the installation is simple and swift. The builders Laing O'Rourke favour this approach, with chairmain Ray O'Rourke commenting at the topping-out event: 'Working with Delancey and Oakmayne from the early design stages, we have used industry-leading offsite construction techniques that have allowed us to reach this milestone in record time.'
Images © Delancey