Metal Riser Door Systems

Designed to conceal unsightly riser doors and service cupboards

Metal Riser Door Systems

Designed to conceal unsightly riser doors and service cupboards

Metal Riser Door Systems

Designed to conceal unsightly riser doors and service cupboards

Metal Riser Door Systems

Designed to conceal unsightly riser doors and service cupboards

Metal Riser Door Systems

Designed to conceal unsightly riser doors and service cupboards

Metal Riser Door Systems

Designed to conceal unsightly riser doors and service cupboards
Quadra+ ®

Riser door systems
https://play.vidyard.com/VQVr83Ug76XGpLTRA1QSBn.jpg
Risers Doors – Access to the riser and other secondary rooms such as service cupboards are the bane of any designer's life. The most beautiful design can be tarnished by a bank of ugly riser doors stuck in the middle of it – doors that are only rarely used and create an unwelcome eyesore. Quadra+ riser door systems from Selo are elegant, frameless, high performing riser doors, which allow you to create a flush seamless finish you want with the fire-rated performance you need.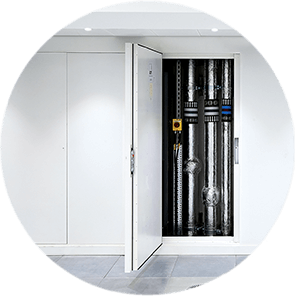 Riser Doors you can relay on
The high performance folded steel frames with an integral perforated plaster bead allow the plaster or tape and jointing compound to be applied up to the edge concealing the door frame and all fixings. Extensive testing has been carried out to cover all fire and acoustic requirements. As such, Selo's range of concealed riser doors is the most extensive and versatile range on the market to date.
Whether you choose the industry standard Selo riser doors -Quadra+ – for its sleek design and functional practicality or the new Pre-intumesced riser doors Quadra+ option with built-in intumescent fire-proofing; you can be sure that Selo riser doors are the safe option.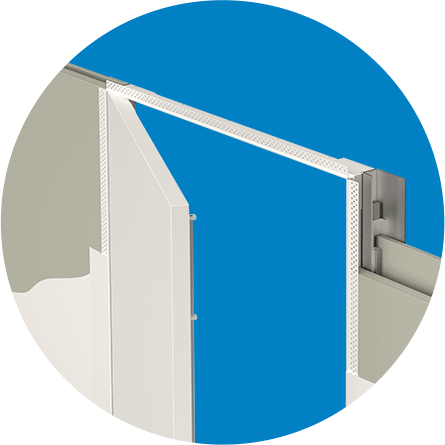 Quadra+®
Riser Doors | Metal door with insulated core
A very economical solution with fire resistance up to 2 hours whilst maintaining sleek aesthetics. The riser door leaf's are hung on a unique quick-release pivot system and is supplied with all ironmongery pre-fitted which allows for a swift and simple installation. The Quadra+ riser door system can be provided in banks of up to 6 doors wide and still maintain 2 hours fire rating, an industry first.
Quadra+® Technicals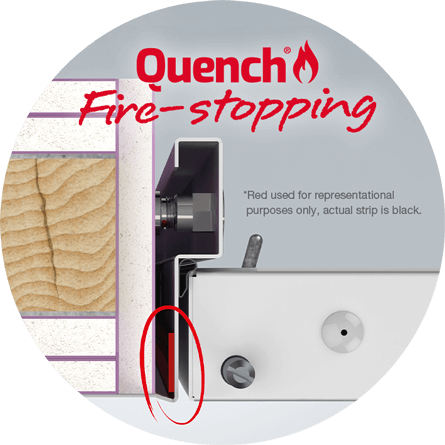 Quench® Fire-stopping system
Riser Doors | The new standard for fire protection
Quench® has the fire-stopping material built into the frame for a faster, safer installation removing potential fall risk and hazardous working environments as well as assisting in mitigating risk from an installation perspective, giving assurance for both contractors and building control.
See more